The Center for Missing & Exploited Children is looking for missing area children
Image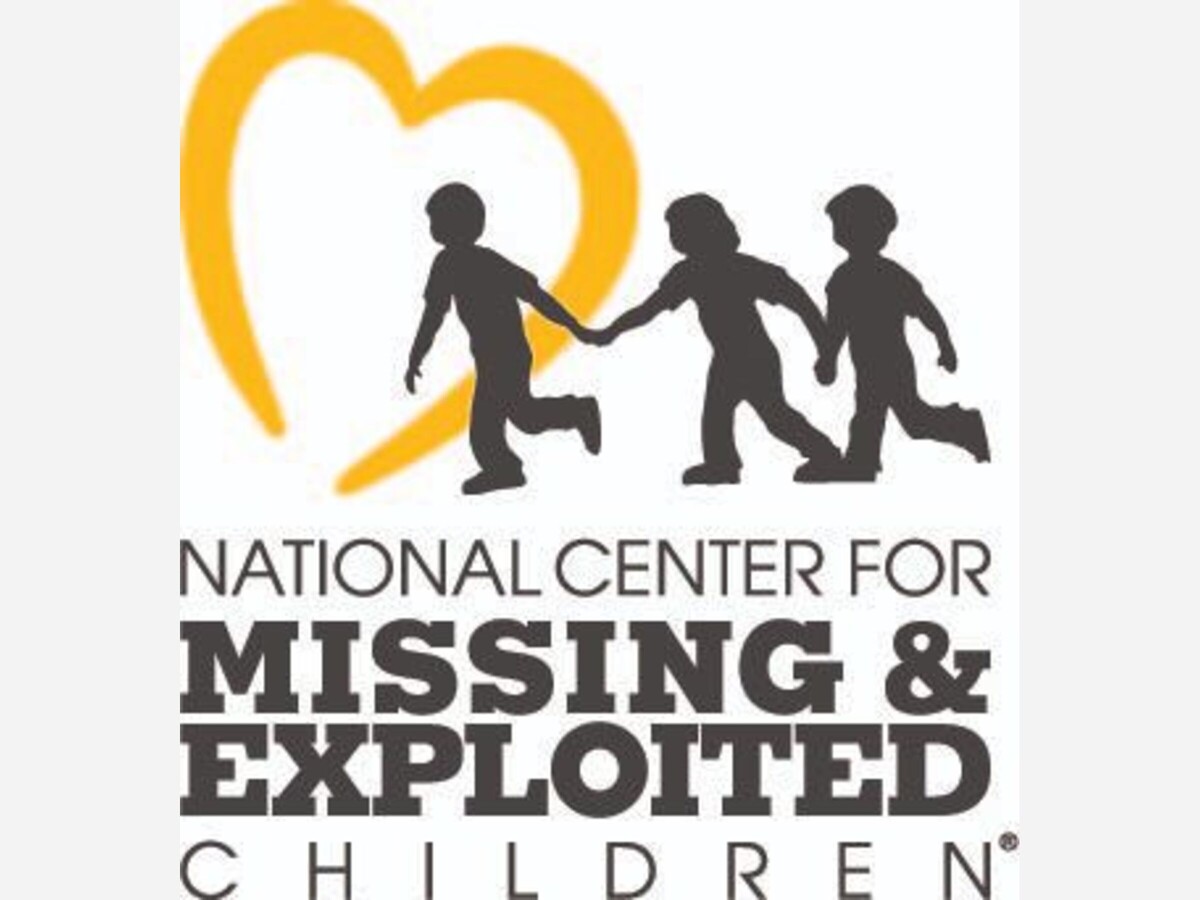 Kettering, Ohio – The Centerville Police Department issued a notice on January 4, 2022, regarding a missing 16-year-old who may be in the area. The notice was based on information received from the National Center for Missing and Exploited Children.
---
---
The Center says that 16-year-old Deshawn Freels has been missing since December 17, 2021. Freels was born June 11, 2005, is a black who is 5'6'' and 135 lbs. According to the Center's missing child poster, Freels is from Youngstown, Ohio but is believed to possibly be traveling to the Wilmington, Dayton, or Columbus area. The poster also says that Freels might also travel to Tullahoma Tennessee. Below is a picture of the Missing Child Poster featuring Feels. This poster has a picture of Feels. If you see this missing child please call 911, The National Center for Missing and Exploited Children at 1-800-843-5678, or the Youngstown Police Department at 1-330-747-7911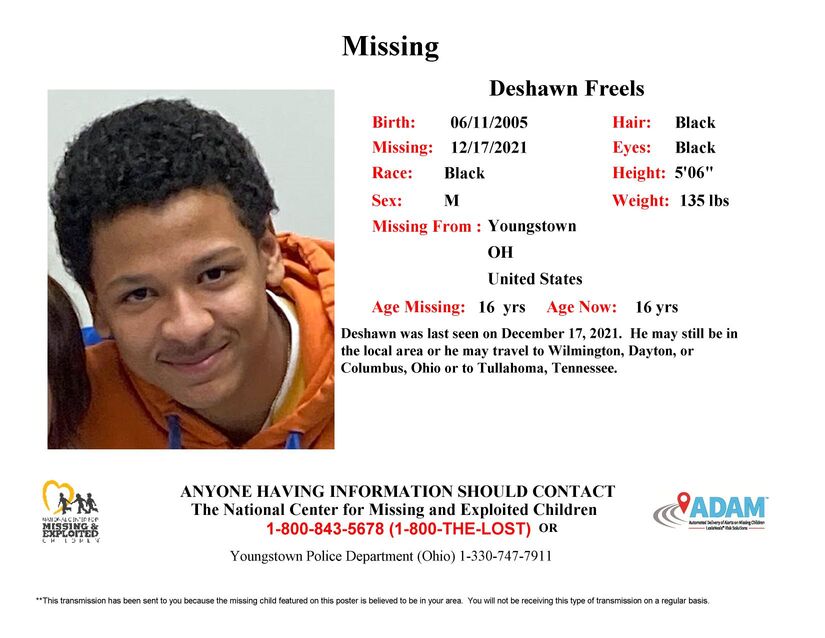 The National Center for Missing and Exploited Children is a 501(c)(3) non-profit organization whose mission is to help find missing children, reduce child sexual exploitation, and to prevent child victimization. The Center works with families, victims, private industry, law enforcement, and the public to achieve the organization's goals. You can learn more about the organization and its programs by visiting https://www.missingkids.org/home.
The Center currently has 154 open cases for children missing in Ohio. Roughly 15 of those children have gone missing since December 1, 2021. Although the vast majority of the Center's Ohio open cases are from the 2000s, they have open cases from the 1990s, 1980s, 1970s, and 1960s. But the Center's oldest active Ohio open case goes all the way back to 1928. In that case, the Center is still searching for Melvin Horst of Orville who disappeared December 27, 1928, at the age of 4.
Of the Center's 154 open Ohio cases, one child is missing from Kettering. Erica Baker reportedly disappeared from Kettering on February 7, 1999. Baker was born June 22, 1989, and was 9 years old at the time of her disappearance. Baker was last seen on February 7, 1999, between 3:00 and 3:30 P.M. when she went out to take her dog for a walk. According to the Center, Baker was last seen wearing a pink rain jacket, a pink Winnie the Pooh sweatshirt, blue jeans, and white tennis shoes. The Center also reports that Baker's front teeth were crooked. On the day of her disappearance, the dog Baker was walking was found, but Baker has not been seen since. Baker has blond hair and hazel eyes. Today Baker would be 32 years old. The Center for Missing and Exploited Children's missing child poster featuring baker is below. This poster features an aged-progressed photo showing what Baker may look like today. If you have seen Erica Baker, have any information about her whereabouts, or have any information regarding her disappearance please call 911, the Center for Missing and Exploited Children at 1-800-843-5678, or the Kettering Police Department at 1-937-296-2555.